Have you ever wondered how people build those hugely successful eCommerce brands? Everyone seems to have their own approach, and they always use one be-all solution.
Well, whether you're a beginner or already running an online store, there are a lot of eCommerce growth hacks that you can incorporate into your business.
In 2020, retail e-commerce sales worldwide amounted to 4.28 trillion US dollars, and e-retail revenues are projected to grow to 5.4 trillion US dollars in 2022.
This is an obvious indication that online shopping is one of the most popular online activities worldwide. But, how do you get your brand noticed in this activity?
What Is Growth Hacking?
Growth hacking is defined as "experimenting with a lot of different marketing channels to see which ones lead to the best conversion rates." It's a great way of thinking about marketing and testing a lot of different channels without putting in too much time or commitment.
As an eCommerce entrepreneur, growth hacking can be essential to building your business. It's easy to get stuck on one idea, but growth hacking allows you to quickly experiment and change your mind.
If you're an eCommerce merchant, you want to grow your business. And growth hacking isn't just for tech-centric startups anymore. With the right tricks, you can boost sales in a matter of days.
But before you get too invested in it, let's learn a bit more about what Growth Hacking has to offer in the eCommerce industry.
Benefits of Ecommerce Growth Hacks
1. Unify your efforts into the areas that will produce results.
Growth hacking is the best way to start if you want to increase your web traffic and sales.
It considers every aspect of your business including, design, development, branding, etc. In addition, growth hackers know what to do to optimize your website for more significant results and analyze data for further improvements.
2. Create a relevant product or service for a specific audience
Growth hacking is the best way to start if you want to increase your web traffic and sales.
It considers every aspect of your business including, design, development, branding, etc. In addition, growth hackers know what to do to optimize your website for more significant results and analyze data for further improvements.
3. Build trust among potential customers
Providing your customers with relevant information about the products or services they need helps build trust.
This is done by using social media platforms like Facebook and Twitter, where people can post reviews and suggestions regarding the product or service that they have tried out before.
In addition, growth hackers use this information to promote their services among potential customers.
Amongst the ones mentioned above, growth hacking also promotes embracing the growth mentality, discoveries in products and business models, and continuous development through and through.
Growth Hacking Funnel
No matter your eCommerce business, the funnel has one thing in common. Every successful business has a funnel that converts visitors into customers and customers into repeat buyers.
The growth hacking funnel is a step-by-step process for the people whose prime objective is to achieve maximum customer acquisition in minimal effort.
The growth hacking funnel offers a systematic approach for customer acquisition and helps grow the business exponentially.
The growth hacking funnel works on the three pre-marketing stages: marketing, sales, and optimization.
Furthermore, it breaks down into different content marketing, ad campaigns, email marketing, social media marketing, etc., to promote your business and increase your customer base.
Determining which growth hacks will work for your business instead of others can be challenging because every company has different goals.
For example, suppose your goal is to get people to purchase a subscription.
In that case, you will probably focus on content marketing and social media advertising differently than someone selling equipment for hospitals or other large enterprises.
What makes growth hacking so special is that it's not a one-size-fits-all solution. Instead, it's very customized to you and your company's needs.
Just remember that growth hacking is not a short-term solution. It's something you have to do every day to see the long-term rewards that come with growth hacking.
10 Most Popular Ecommerce Growth Hacks for Online Retailers
Now that we have a fair idea of the funnel, let's take a look at some of the best eCommerce growth hacks for Online Store:
1. Ace your Branding
The success of an e-commerce business depends on how the company is perceived. Branding, in a nutshell, is establishing a unique identity for your business that differentiates you from your competitors.
This makes branding an essential aspect of eCommerce because your brand helps people distinguish you from all the other online shops out there.
In addition, you need a strong brand because your customers will be comparing you to other brands when making their purchase decisions.
A strong brand helps people identify your products quickly and efficiently when shopping online. At its core, branding is about making it easier for customers to find and buy your products by creating a recognizable name and style that they come to expect from you.
Have a consistent style – When people visit your website, they should immediately recognize it as yours. Of course, a big part of this has to do with the site's design – how it looks and functions.
But you can also create consistency by using similar content and fonts on each page of your site. You want to make sure that every time someone lands on one of your product pages, they immediately know that it's one of yours because the font or layout looks familiar.
2. Create A Landing Page For Pop-Ups
Pop-ups can be annoying and intrusive, but they do have their uses. If used correctly, they can provide customers with valuable services, such as reminding them to follow a social media account or subscribe to receive updates.
Make sure your pop-up does not create confusion or discomfort for your customers. For example, if you are using it for subscription services, make sure the information about the subscription is clear and easy to see.
Test different pop-up designs and determine which ones generate the best response from your audience. Then, ask your friends and family what they think and use their feedback to improve your product.
Overall, the user experience will strike a chord with the visitors.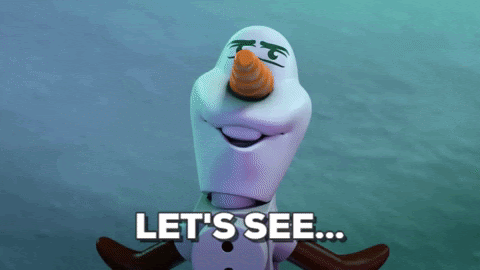 3. Encourage User-generated Content (UGC)
There are a few ways to make your eCommerce product page more engaging, and one way is through user-generated content. User-generated content includes photos, videos, and reviews from verified customers of your products.
One of the best ways to encourage user-generated content is by allowing customers to write their reviews. Online retailers that allow customer reviews score an average of 8 percent higher than those that don't.
Also, the more reviews you have, the more likely other people will read them. This increases your chances of converting those shoppers into buyers.
You can also create a brand experience with user-generated content through photos. Unfortunately, taking high-quality images can be time-consuming and expensive. Still, there are plenty of tools out there that let you take professional-looking product photos using your smartphone or tablet.
Another option is to leverage UGC in creating your product descriptions. According to research, UGC can increase online sales by 42 percent.
4. Leverage Data At Every Step
Data is the raw material of growth. It's a powerful tool that can help you iterate faster and make better decisions. Sometimes it's even the only thing that matters.
If you're not sure where to start collecting data, ask yourself some questions:
Where do your users come in?
Now go back farther than that — how did they find you?
Where are they when they're using your product?
How long do they spend there?
When they stop using it, what do they do next?
Who are your competitors, and how do you best each other?
What actions do users take?
What activities are most common?
Where are people dropping out?
What metrics indicate engagement or lack thereof?
If you're running a paid marketing campaign, analyze which ads bring the most revenue for your business and focus on those. You can find out which campaigns are working by tracking conversions – if someone buys something after clicking one ad, that's a sign that it's working well – as well as sales data and clickthrough information from call tracking, analytics tools, and more.
The next step is to focus on the right metrics. There are a dizzying amount of metrics out there — too many to go around and track when you're just getting started (at least).
Start by picking one core metric that everyone on the team agrees on, like daily active users or total paying customers per month.
You can then add a couple of secondary metrics to measure success against your core metric.
For example, average revenue per user or conversion rate from free to paid user might be good secondary metrics for your main goal of daily active users.

5. Focus on Customer Retention
Your retention rate is just as crucial as your acquisition rate. Any experienced eCommerce business owner will tell you that if they can get one new customer for every ten they lose, they're doing great.
But at the same time, if they can get one new customer for every ten they gain but lose 20% of those customers within a year, their bottom line is still worse off than it would be with a 1 in 10 acquisition to retention ratio.
According to Harvard Business School, a 5% bump in customer retention can increase profits by as much as 95%.
That's because it's far easier to sell to them.
To grow your business sustainably, you need to focus on customer retention.
Reaching out regularly to your customers and engaging with them is the best way to ensure that they will continue doing business with you for a long time.
This is also an effective way to find gaps in your customer service and fix them before they become a problem.
Treating every customer as an individual can be particularly helpful in retaining customers because it helps you build a relationship with them.
One of the best ways of doing this is by giving each one a unique experience tailored to their needs and tastes.
It means that they will feel unique and valued when they do business with you, increasing the likelihood of them returning to you again in the future.
6. Use Strategic Giveaways
The idea behind this kind of growth hack is to give something away for free in exchange for some commitment from your users. The commitment could be as simple as an email address or as complex as getting someone to book a service with you.
This strategy works because humans are naturally curious, and we can't help ourselves but fill out forms. In addition, we want to know what happens next, so we fill out the form instead of leaving the page.
There's another reason why this strategy works: humans love to feel unique and essential, and when you give away something that may only be valuable to them, they think exceptional indeed.
So it's not just that they get something for free; they get something few others got. And now they have exclusive access to something that may be very useful to them.
If you don't believe me, go on Facebook right now and try one of those quizzes where you get to see which emoji best describes your personality or your future husband/wife (or whatever).
But, of course, you know there's nothing magical about such assessments – anyone can take them, and yet they are a huge success!
7. Flaunt your Social Engagement
One of the most significant ways eCommerce brands get more sales is by displaying social proof. Therefore, one of the essential benefits of having an account on both is showing social proof or proof that people love your product.
A few examples are likes and comments on a photo, reactions to a Facebook post, or the number of viewers of a particular product on a website. Such a strategy creates a fear of missing out and pushes the audience to shop.
8. Display Personalized Content
As a retailer, you want to provide your customers with the most personalized experience possible. That's why you're constantly tweaking your product pages, changing images to reflect the season and holiday, adding deals and special offers, and adjusting your product descriptions.
Making your website and content more dynamic is one of the best ways to curate a personalized experience and increase your sales by boosting your conversion rate.
Here are a few ways you can implement personalization
Personalize your homepage depending on the visitor's location – for example, if a customer is browsing in France, a promotion for French products should be shown on the home page.
Show discounts based on users' preferences—for example, if they browse cosmetics, they shouldn't see electronics products on the home page.
Show suggestions based on users' interests and previous shopping history – for example, if they previously viewed running shoes and apparel from Nike, then show them other sports-related items from Nike.
9. Add A Free Shipping Bar
Do you know what's a no-brainer? Free shipping.
But there's an even better way to persuade your shoppers to spend more money: the free shipping progress bar.
Studies show that 73% of shoppers are more likely to buy a product if it comes with free shipping, and 24% of shoppers would pay more to qualify for free shipping.
A more engaging way to show off your free shipping and increase your average order value is to display a free shipping progress bar. The bar indicates how much more visitors need to add to their shopping cart to unlock free shipping.
10. Make your Checkout Simpler
Checkout pages are one of the biggest obstacles for consumers who want to purchase.
Shoppers don't want to spend too much time entering information in too many fields, and they don't want to have to jump through too many hoops.
This is why reducing the number of input fields on the checkout page is essential.
By making it easier for shoppers to enter their information, you can increase your cart abandonment rate.
If that doesn't sound good enough, there's more! Reducing the number of steps on your checkout page can also improve your conversion rate. So go ahead and make things easier for your customers – reduce the number of fields and actions on your checkout page!
Conclusion
When it comes to growth hacks, you need to be agile. A successful product is only as good as its usefulness in solving people's problems in business.
What works in one situation may be ineffective in another. We hope that this list has given you some insight into how a few of the world's most successful companies achieved rapid growth, but it is by no means a definitive list of every strategy they used. The most successful companies in our modern economy continually experiment and make course corrections based on the results that they see.
There are never any guarantees when any new start-up can quickly become the next big thing in the technology age. Therefore, growth hacks are not something to set and forget—they must be tested and monitored constantly for effectiveness.
And best of all, growth hacking is still in its early days.
There's plenty on the horizon for customer-centric businesses to pursue and much more to be discovered about the nature of customer needs and how companies can satisfy them.
If you have any eCommerce growth hacks of your own that have worked for your business, we'd love to hear them, so drop us a line in the comments, and we'll do an update with new tricks.